Being opposed to individual mandates is one thing, but I think this is going a little bit too far.
A bill proposed by a state assemblywoman in New Jersey would have government employees thrown in jail for up to five years if they attempt to enforce any part of the health reforms passed by Congress last year.

Its sponsor -- Assemblywoman Alison Little McHose (R) -- reportedly copied much of the bill's text word for word from the Tenth Amendment Center, a fringe conservative group that promotes states' rights over the federal government. The parallel was first spotted by reporter Matt Friedman at The New Jersey Star Ledger.

If passed, the law would mandate a $1,000 fine for any government worker or contractor who upholds federal laws pertaining to health care. It would also recommend prison terms up to five years, although it leaves that decision to judges who would potentially hear prosecutions brought under the proposed law.
It's a good thing the state of New Jersey is not accepting federal grant money for, or planning in preparation of, the implementation of a state health insurance exchange ahead of the 2014 deadline. If they were, Assemblywoman McHose may be proposing jailtime for the entire legislature and her dear governor Chris Christie.
Oh wait, they are accepting grant money and preparing for implementation.
New Jersey is seeking a $1 million federal grant to begin preparing for the creation of the state's health insurance exchange, the new health insurance marketplace set to launch in 2014, when federal health insurance reform requires everyone in the nation to get health coverage.

Neil Sullivan, deputy commissioner of the state Department of Banking and Insurance, told a conference of the New Jersey Association of Health Underwriters, in Piscataway, that DOBI expects by next week to hear back from the federal government on its application for the $1 million federal grant.

Sullivan said Gov. Chris Christie is "not a fan" of federal health care reform, "but as long as New Jerseyans are paying federal taxes, we will go for those federal funds that are available for the implementation of reform."
New Jersey is releasing grant funds to a group of New Jersey hospitals and clinics in order to advance a statewide electronic health records initiative. The grant money comes from a federal award of $11.4 million that the state received in 2010. The money will be split between electronic health records projects and the creation of four regional Health Information Exchanges (HIEs). [...]

In January, New Jersey's health information technology operational plan was approved giving the state the ability to draw on funds from the Health Information Exchange Cooperative Agreement program administered by the US Department of Health and Human Services' Office of National Coordinator for Health Information Technology.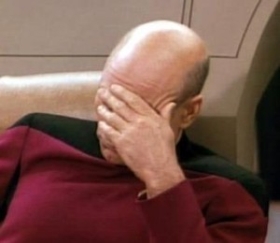 Conservatism is a mental illness.