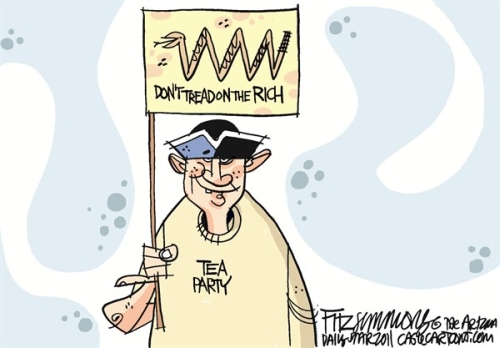 Artist - David Fitzsimmons
In other news, a new CBS poll shows that 71% of all voters disapprove of the Republicans handling of debt-ceiling negotiations, and the offices of Grover Norquist were evacuated today after a bomb threat was called in. A search turned up no explosives.
President Obama is addressing the nation tonight at 9 p.m. EST. I will update with video as soon as it becomes available.
Update...