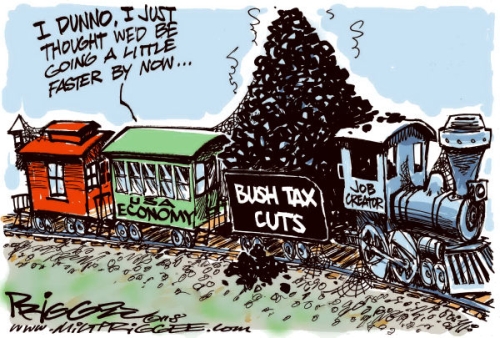 Artist - Mitt Priggee
In other news, Governor Chris Christie held a press conference today estimating that the damaged caused by Hurricane Irene could be in the tens of billions of dollars. Meanwhile, Republican presidential candidate Ron Paul made the case for abolishing FEMA. Again.
Will the free market pick up the tab for cleanup and reconstruction? How many residents of New Jersey even have flood insurance? I'd guess very few.
How are all of those privately run shelters working out?
Oh wait, they aren't privately run. No private company is going to open a private disaster shelter as some things simply aren't meant to be profitable.
What would Jesus Ayn Rand do?
That's your mini-rant for the day.