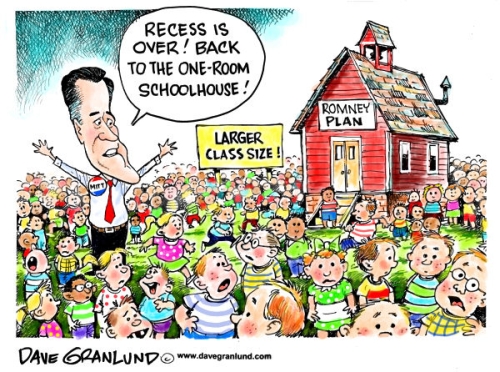 Artist - Dave Granlund
In other news, I found something I can agree with George Will on. I agree that Donald Trump is a "bloviating ignoramus."
I also don't believe Romney has anything to gain by being seen with him, so I will encourage him to keep going! You're doing great!