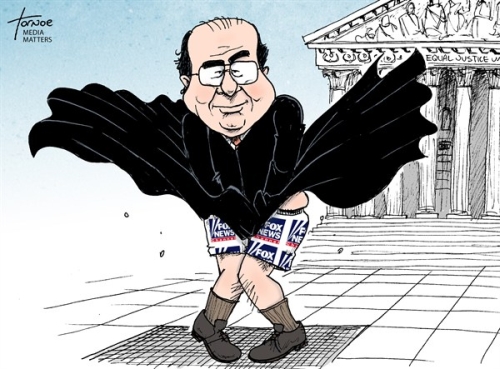 Artist - Rob Tornoe of Media Matters
In other news, the Chicago City Council voted to decriminalize small amounts of pot today.
Tomorrow -- the GOP hold their phony vote of contempt for Eric Holder and the Supreme Court will rule on the Affordable Care Act. Hold on to your butts.