"I was very embarrassed. I was in this parking lot and there was a man looking for a space to park, and I found a space for him. And I felt badly — he looked like he was sort of in distress. And I said, 'Sir, here's a place.' And he said, 'That's a handicapped space.' I said, 'Oh I'm so sorry, I saw that Obama sticker and I thought you were mentally retarded.'" -Allegheny County, PA GOP Chairman Jim Roddey
Ha! Zing! Get it!? Only retarded people support the president. Retarded people are stupid!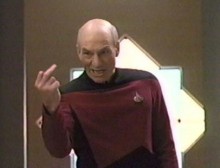 Perhaps some day Jim Roddey will graduate from the 8th grade.