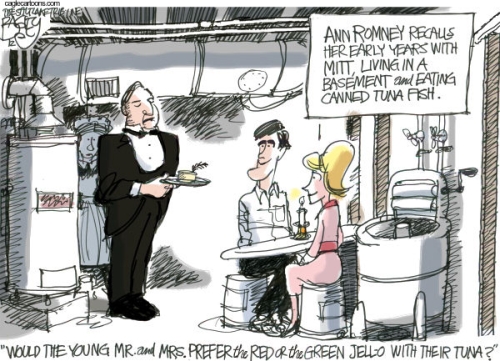 Artist - Pat Bagley
In other news, the second night of network RNC coverage reportedly drew 17 million fewer viewers last night when compared to 2008.
College football returns tonight, and it's Mitt Romney's turn to speak, so expect that number to drop even further.
A new episode of the Bubble Genius Bob and Chez Show will be available here later tonight.