Congress, and more specifically the Republican-controlled House of Representatives, brings use today's Moment of Derp.
via The Hill
The House passed legislation Friday afternoon that would curtail a Department of Energy (DOE) loan guarantee program that backed a $535 million federal loan to Solyndra, the now-bankrupt solar-panel maker.

Members approved the No More Solyndras Act, H.R. 6213, in a 245-161 vote. Republicans have held the failed green-energy company as proof that the Obama administration has funneled billions of dollars to undeserving firms. [...]

If it were to become law, the bill would prevent DOE from approving any loan guarantee applications filed after 2011. Applications sent in before 2012 could only be approved after a review by the Treasury Department that affirms the loan guarantee makes financial sense.
The No More Solyndras Act.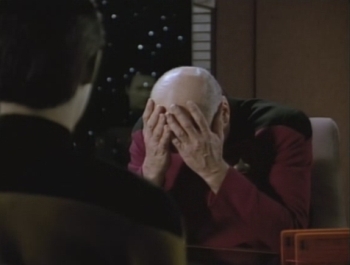 The bill just as easily could have been called the "No More Republican Presidents Act," because former President George W. Bush initiated the loan program that funded Solyndra.
The collapse of Solyndra cost the federal government approximately $500 million dollars. The war in Iraq cost the nation roughly $3 trillion. When will we see a "No More Fraudulent Wars Act?"
Aside from being an utter waste of time and an embarrassment, this bill would also cost thousands of jobs if it were signed into law. Fortunately it never will be.