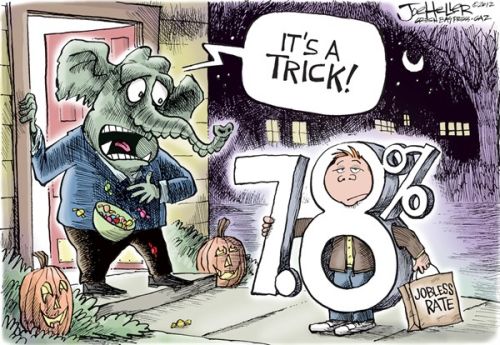 Artist - Joe Heller
Feel free to discuss tonight's debate here.
Joe Biden seems to be considered the clear underdog by our pundit overlords. To me that says Paul Ryan has very little to gain but a lot to lose.
Also -- here's this, courtesy of Mother Jones
This really doesn't even begin to scratch the surface.