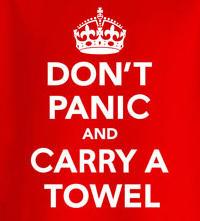 Yeah, the Pew poll and today's PPP polls look good for Romney, but don't panic!
The most unfavorable numbers for Mr. Romney came in the national tracking polls published by Gallup and Rasmussen Reports. Both showed the race trending slightly toward President Obama, who increased his lead from 3 points to 5 points in the Gallup poll, and pulled into a tie after having trailed by 2 points in the Rasmussen survey.

In both cases, the numbers looked more like pre-debate data than the stronger numbers that Mr. Romney has been receiving since then. On average between the Democratic convention and the debate, the Rasmussen poll showed Mr. Obama with a 0.7-point lead (the Rasmussen poll is Republican-leaning relative to the consensus), while the Gallup poll had Mr. Obama ahead by an average of 3.4 points.

A third national tracking poll, an online tracking poll published by the RAND Corporation, showed essentially no change from Sunday. All of this seemed to be consistent with a story in which Mr. Romney's debate bounce was receding some. (A fourth tracking poll, from Ipsos, had not been published as of the time we ran our forecast on Monday.)

The swing state polls published on Monday might best be described as being OK for Mr. Obama. He led in polls of Colorado, Iowa, Pennsylvania and Virginia, and in two polls of Michigan.