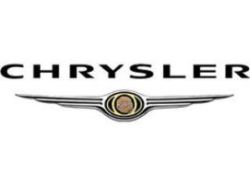 Last week the Romney campaign claimed that, because of President Obama, Chrysler was planning to move all of its Jeep production from Ohio to China. And while the claim was summarily debunked by most of the media, independent fact checkers, and Chrysler itself, Romney did manage to strike fear into the hearts of at least one group of voters; the men and women who work at Chrysler's Jeep production facility in Toledo, Ohio.
From the New York Times
Bruce Baumhower, the president of the United Auto Workers local that oversees the major Jeep plant here, said Mr. Romney's initial comments on moving production to China drew a rash of calls from members concerned about their jobs. When he informed them Chrysler was, in fact, is expanding its Jeep operation here, he said in an interview, "The response has been, 'That's pretty pitiful.' "
Chrysler is actually planning to add 1,100 new jobs and a third shift of workers at its Jeep production facility in Ohio. They are not planning to ship them to China.
As of today the Romney campaign has so far refused to back down from the big lie even though Chrysler has publicly stated that they are not relocating their Jeep production capacity. Chrysler CEO Sergio Marchionne also also emailed employees to say that he feels "obliged to unambiguously restate our position: Jeep production will not be moved from the United States to China," and that it is "inaccurate to suggest anything different."
Rather than back down after being refuted by Chrysler, the Romney campaign is expanding the big lie by debuting a new radio ad today repeating the same patently false assertions.