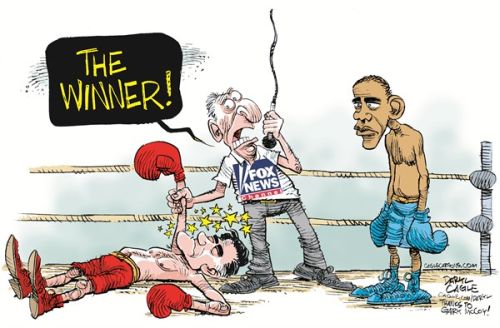 Artist - Daryl Cagle
In other news, a federal judged has blocked the state of Arizona from implementing a bill that would have defunded Planned Parenthood.
Here's a handy tool for keeping track of newspaper endorsements from across the country.
What's your drinking word for tonight's presidential debate on foreign policy?