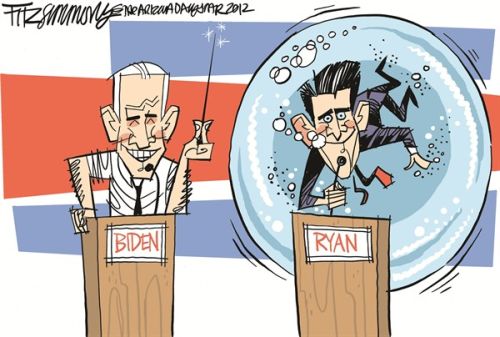 Artist - David Fitzsimmons
Here's an interesting report from the New York Times' Media Decoder.
In general, the conclusions pointed to television viewing that is every bit as polarized as the political culture. The research listed the top 20 shows for Democratic and Republican viewers and not one network show appeared on both lists. [...]

That was the network list. On cable, the difference in preferences remained: no show in the top 20 of either list crossed over to the other party's list of shows.
Also -- just because...