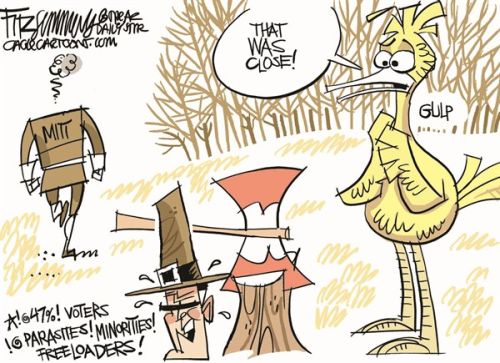 Artist - David Fitzsimmons
In other news, following a string of embarrassments and customer backlash, Denny's CEO John Miller forced franchisee John Metz to apologize for his comments about Obamacare. Metz previously claimed customers could tip their server less money to make up for an Obamacare surcharge.
Programming note: I'll be absent tomorrow and Thursday.
I'm heading out to participate in the war on Christmas, of course. (via Fox Nation)