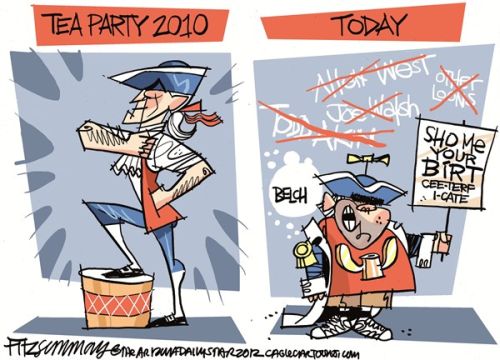 Artist - David Fitzsimmons
It's official, Allen West has been defeated.
Tea Party congressman Allen West still refuses to admit defeat in his hard fought Florida Congressional race, but he has been officially declared the loser now that all the ballots have been counted.

West lost to Democrat Patrick Murphy by a razor-thin margin of 2,429 votes. That means he beat West by .07 percent.

In Florida, an automatic recount is only triggered if the race falls within .05 percent or less.