Check out this collage of House Republicans and take note of what they all have in common: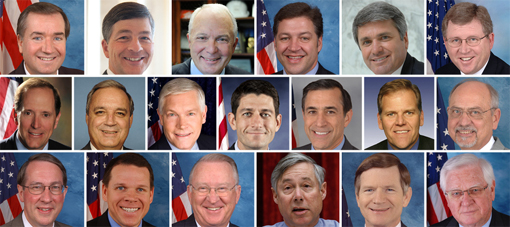 Yes, of course they're all white men. They're also the chairmen of every committee in the House of Representatives as of next year. That's right, John Boehner appointed all white, all male committee chairs. You know, because they're interested in reaching out to women and minorities following the election.
They'll never learn.