And he's being properly rewarded for it.
According to Fortune, sales of Silver's book have skyrocketed.
Sales of the book, "The Signal and the Noise: Why So Many Predictions Fail - but Some Don't" shot up 850% on Amazon.com during the last 24 hours. It is now the second best selling book on the site, behind only popular children's book, "The Third Wheel, Diary of a Wimpy Kid Book 7."
FiveThirtyEight also accounted for as much as 20 percent of the New York Times' traffic on Monday before the election.
For the record, this was his final state-by-state projection.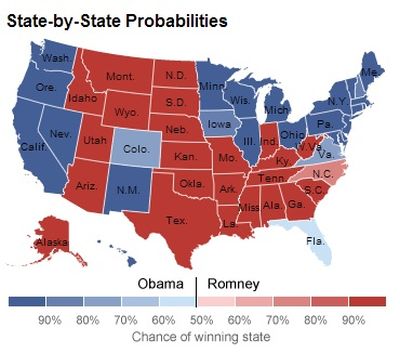 And this is how it turned out notwithstanding a potential recount in the electoral hellhole of Florida. (via Google)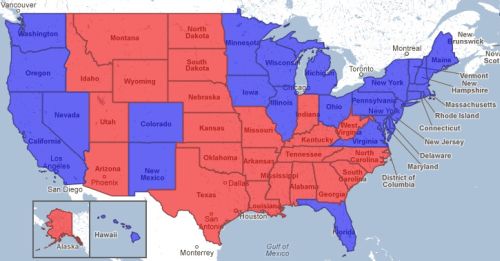 Silver was repeatedly attacked and derided by the Right for supposedly exaggerating the president's chances, but in the end President Obama may performed slightly better nationally than Silver projected. A surprising number of votes in liberal states are still outstanding and have yet to be counted while the president's current margin of victory stands at nearly 3 million votes.