This was posted at The Daily Caller today by Entertainment Editor Taylor Bigler under the tagline "Barack Obama's phallic signature."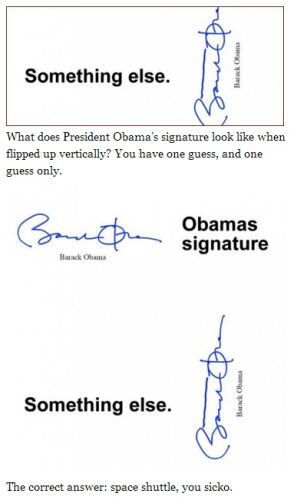 Sadly, The Daily Caller maintains a White House correspondent despite evidence that suggests their correspondents should be limited to the play room where they are to be closely supervised in case they begin drawing dicks with their crayons.
When reached for comment, Beavis and Butthead replied "uh huh huh huh huh, heh heh heh heh."