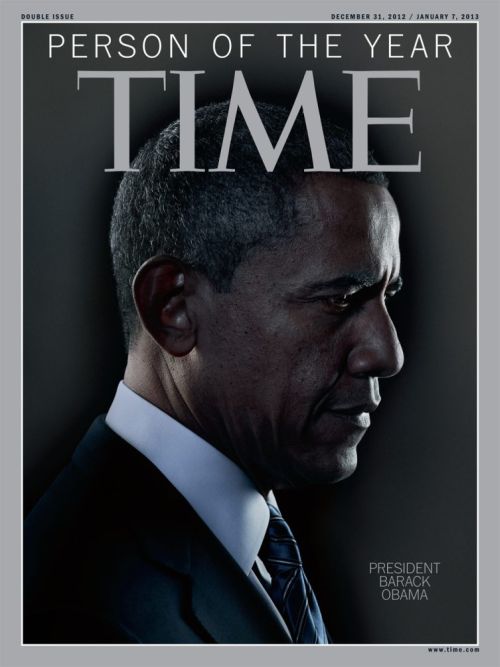 You can find the accompanying article and associated videos and photographs here.
The best part comes at the end
In mid-November, White House aides arranged a postelection screening of the new Steven Spielberg movie Lincoln, inviting the director and much of the cast, including actors Daniel Day-Lewis, who plays the 16th President, and Sally Field, who plays his wife. Obama called the experience of watching the horse trading, corruption and compromise that allowed the passage of the 13th Amendment, which banned slavery, "incredibly powerful." For Axelrod, who attended the screening and who fought alongside the President through the disappointments and triumphs of the first few years, the story echoed the bruising and at times chaotic battle for health care reform, something he mentioned to his boss.

"Part of what Lincoln teaches us is that to pursue the highest ideals and a deeply moral cause requires you also engage and get your hands dirty. And there are trade-offs, and there are compromises," Obama says of his favorite President. "Anything we do is going to be somewhat imperfect."

Obama says he long ago decided that he should not compare himself to Lincoln. But he nonetheless begins his second term with a better sense of what is possible in his job as well as what is not, something Lincoln struggled with as well. "You do understand that as President of the United States, the amount of power you have is overstated in some ways," Obama says. "But what you do have the capacity to do is to set a direction." He has earned the right to set that direction and has learned from experience how to move the country. After four of the most challenging years in the nation's history, his chance to leave office as a great President who was able to face crises and build a new majority coalition remains within reach.
That there will be trade-offs and compromises is something we should all keep in mind leading up to the end of the year.