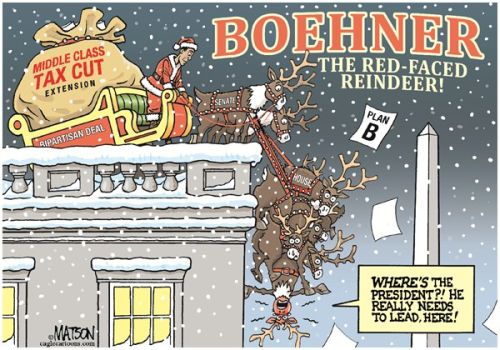 Artist - RJ Matson
In other news, Senators Dianne Feinstein (D-CA), Carl Levin (D-MI) and John McCain (R-AZ) delivered a letter to Sony Pictures CEO Michael Lynton protesting the depiction of torture in Zero Dark Thirty.
The senators criticize the use of torture in general, writing that the use of brutal interrogation methods as part of the war on terror "did severe damage to America's values and standing that cannot be justified or expunged." It continues: "We cannot afford to go back to these dark times, and with the release of Zero Dark Thirty, the filmmakers and your production studio are perpetuating the myth that torture is effective. You have a social and moral obligation to get the facts right."
Foreign Policy is far more critical.