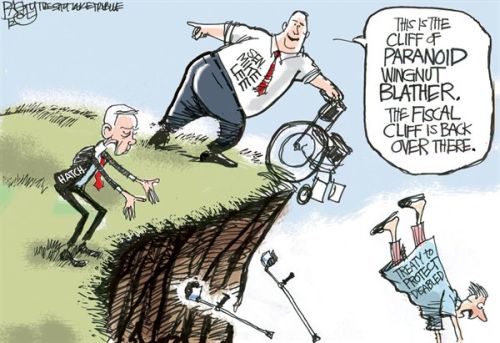 Artist - Pat Bagley
In other news, Speaker John Boehner called today for President Obama to make his own "counteroffer" to avert the fiscal cliff, even though the president has already presented his offer and is sticking to it.
Boehner is desperate.
Also -- according to census data, the number of immigrants living in the U.S. has dropped for the first time in a decade. Additionally, immigrants from Asia outnumbered Hispanic immigrants in 2011.