A reasonable person would consider taking measures to ensure guns are kept as far away from schools as possible in light of recent events, but Virginia Governor Bob McDonnell is not reasonable.
McDONNELL: I know there has been a knee-jerk reaction against that, I think there should at least be a discussion of that. If people were armed, not just a police officer, but other school officials who were trained and chose to have a weapon, certainly there would be an opportunity to stop aggressors trying to come into the school, so I think that's a reasonable discussion that ought to be had.
Of course there's been a knee-jerk reaction against more guns in schools. And no, there's nothing reasonable about arming school officials.
Apparently some in the state legislature agree with him though.
A Virginia legislator says he will introduce a bill mandating teachers or other school personnel to carry concealed weapons, the Washington Post reported on Wednesday.

The proposal from state Sen. Robert G. Marshall (R) comes in response to last week's mass shooting at Sandy Hook Elementary in Newtown, Conn. Wenzel J. Cummings, the state lawyer charged with drafting the legislation, originally questioned whether the legislature has the authority to require teachers to carry weapons to school rather than authorizing them do so.
A big government mandate.
How will we pay for this? Will you dip into the education budget? Are mandates suddenly acceptable? Can we mandate guns in schools but not healthcare?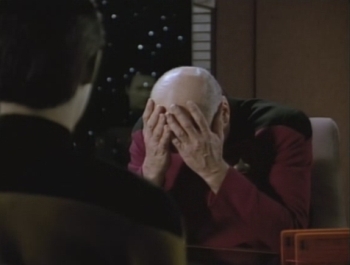 (h/t Attorney Kush Arora)