This is why I will never cite Politifact even if they post something that is accurate.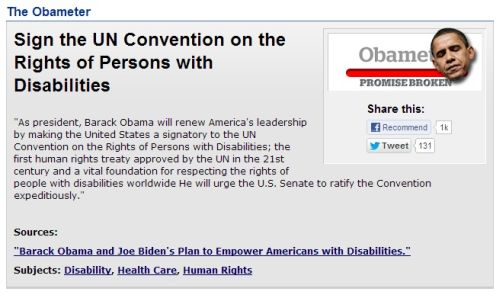 Even though, by their own admission, President Obama actually has signed the UN convention on the Rights of Persons with Disabilities, they still label this as a broken promise. Because it's somehow his fault that Senate Republicans have refused to ratify it.
I'm sure this makes up for listing some other egregious Republican trespass as a broken promise. You know, for balance.
(h/t PoliticusUSA)