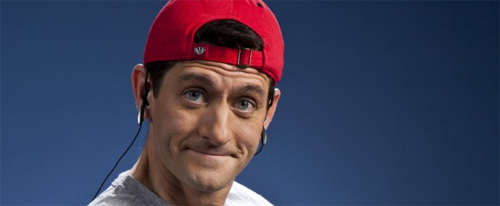 David Brooks wrote a piece yesterday in which he makes a case for a second, "smarter" Republican Party to counter the regionalized far-right tea party faction. It's probably not a bad idea for powerful yet moderate members of the party to gather strength and at least push back against the dominance of the extremists who are rapidly choking the party.
But then he goes on to name names. Bobby Jindal, Paul Ryan and Ted Cruz.
[Gameshow Buzzer Sound] Sorry, no. Try again.
Jindal is all over the place. One minute he's calling for the Republicans to stop being the stupid party. The next minute he's being stupid. And then there's serial liar and Ayn Rand disciple Paul Ryan. And Ted Cruz is new to the Senate, but the other day he accused combat veterans John Kerry and Chuck Hagel of hating the military. Smart.
But sure, if you want a second Republican Party run by the some of the same doofs who ruined the first one, have at it.