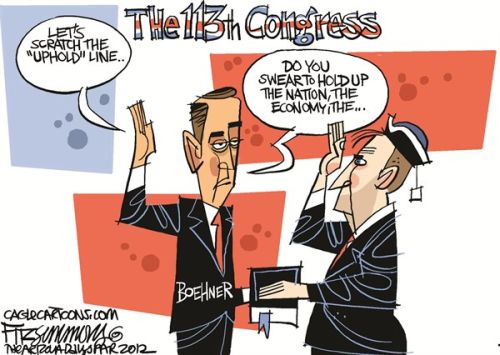 Artist - David Fitszimmons
Esquire Magazine has resurrected a very extensive profile of Chuck Hagel's opposition to the Iraq war written by Charles Pierce in 2007. It's worth the read if you'd like a refresher.
Also -- state authorities and the FBI have reportedly become involved in the now-infamous Steubenville rape case. If you need to catch up on that, there's a fairly comprehensive summary here. And it's not justice, but in a case of well-deserved comeuppance, the kid filmed laughing hysterically about the girl being raped is no longer a student at Ohio State University.