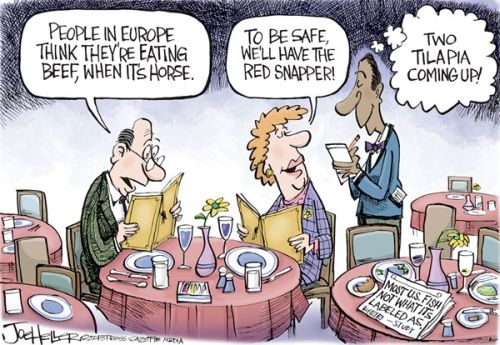 Artist – Joe Heller
In other news, Secretary of State John Kerry has embarked on his first overseas tour since being confirmed.
Kerry arrived on Sunday in London, the first stop on a nine-nation, 11-day trip that will also take him to Berlin, Paris, Rome, Ankara, Cairo, Riyadh, Abu Dhabi and Doha before he returns home on March 6.

After talks with allies in London, Berlin and Paris, the centerpiece of Kerry's European tour is a visit to Rome where he hopes to meet members of the Syrian opposition as well as a wider group of nations seeking to support them in their nearly two-year quest to oust Syrian President Bashar al-Assad.
Also — Reince Priebus is going on a tour of his own. Let's call it an "apology tour."