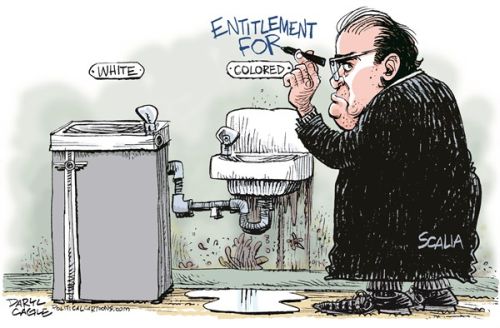 Artist – Daryl Cagle
In other news, U.S. stocks closed at an all time record high today.
About $10 trillion has been restored to U.S. equities in the past four years as retailers, banks and manufacturers led the recovery from the worst bear market since the 1930s. It took the Dow less than 65 months to rise above its previous high set on Oct. 9, 2007, more than a year faster than the recovery from the Internet bubble.
The news isn't all roses, as the job market is still on shaky ground, however I believe it's worth noting that this recovery, contrary to previous recoveries, has not been based on inflating another bubble.