"But this administration has so many Muslim Brotherhood members that have influence that they just are making wrong decisions for America." -Rep. Louie Gohmert (R-TX)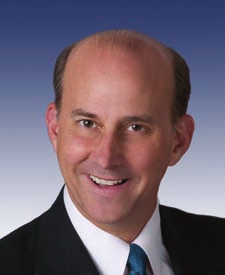 People actually voted for this man. This creature.
I wonder if the residents of West, Texas were aware that it was a secret-Muslim who quoted scripture numerous times this week as he consoled them at their memorial service. I would ask Gohmert but, as far as I can ascertain, he wasn't there. In fact, I can't find a single mention of the West, Texas explosion on Louie Gohmert's congressional website nor can I find any mention of him attending the memorial service in local or national news reports. The only comment I can find at all from Gohmert regarding the incident is a two-sentence blurb on his Facebook page.