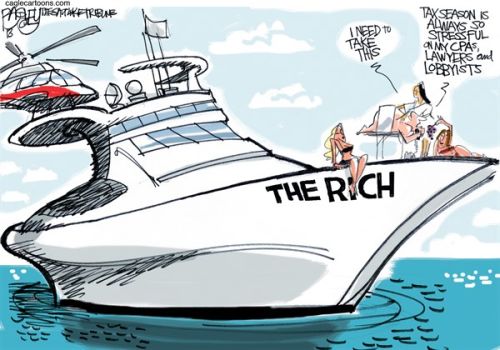 Artist – Pat Bagley
I highly recommend reading the Center on Budget and Policy Priority's analysis of President Obama's budget here. Particularly the part concerning Social Security. Their analysis details an accompanying increase in benefits for average recipients, a larger increase for low wage earners, and an exemption for means-tested programs.
That's not to say "Yeehaw chained CPI is awesome!" but clearly the terms of the debate have been overblown and there are far more important things included in the budget than 0.25% slower growth for Joe Biden. Universal pre-K and tens of billions of dollars for infrastructure seem far more important to me.
The Center for American Progress has details on the president's proposal for education here.