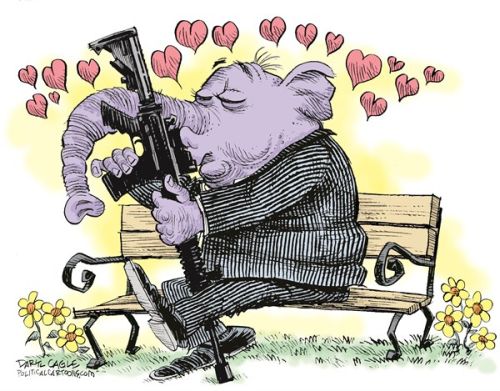 Artist – Daryl Cagle
Here's a funny thing.
North Korea's official response to the Boston Marathon bombing cites World Net Daily as a source of American propaganda.
Pyongyang, April 20 (KCNA) — The U.S. internet newspaper World Net Daily speaking for U.S. conservative forces recently released a false story linking the bomb explosion during the Boston Marathon to the DPRK. It reported the misinformation that the DPRK used such an agent as Al Qaeda for attacking the U.S.

The DPRK categorically dismisses this anti-DPRK ruckus made by the conservative daily bereft of any elementary appearance as a medium as a false propaganda which does not deserve even a passing note.
"Speaking for U.S. conservative forces" I love that part.
Just a reminder: Rick Santorum is currently employed by World Net Daily.