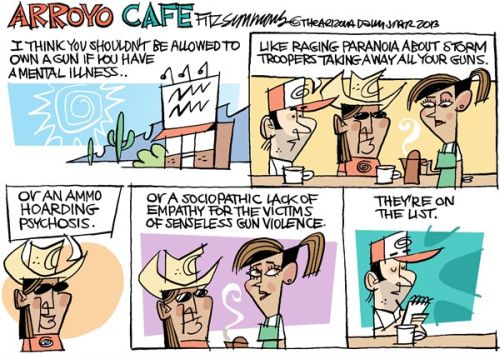 Artist – David Fitzsimmons
In other news, Louisiana Governor Bobby Jindal has apparently dropped his plans to not be a part of the stupid party and has instead embraced stupidity.
"You cannot take the freedom of law-abiding Americans, whether you disagree with them or not, and keep your own freedom. When you do that, you go to jail."
No Tea Party groups had their tax exemption requests denied, so whose freedom has been taken away?
It's depressing that your right to form a tax-exempt, phony "social welfare" PAC without being scrutinized is now considered a "freedom." The term itself has been bastardized.