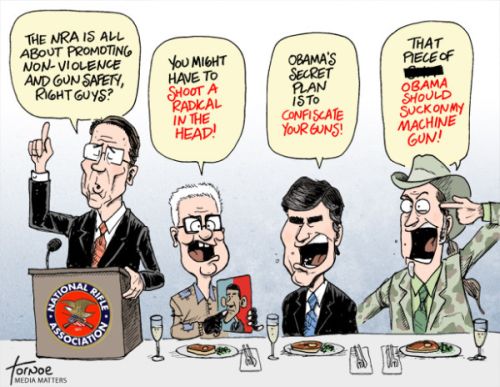 Artist – Rob Tornoe
In other news, according to Fox, consensual sexual activity between two minors is "criminal behavior."
You know what isn't criminal? Kids shooting each other by accident because their parents left loaded guns laying around, apparently. Because Liberty.
You should follow Scott Keyes on Twitter who is at the NRA convention tweeting photos of crackpot memorabilia such as this gem:
Seeing a number of these badass wheelchairs around NRA convention twitter.com/smkeyes/status…

— Scott Keyes (@smkeyes) May 3, 2013
A camouflaged, armored wheelchair encapsulates the Right quite well, doesn't it?