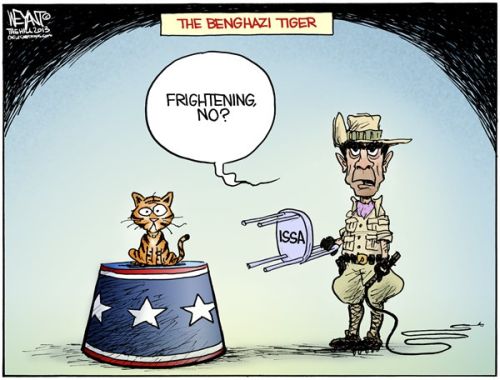 Artist – Chris Weyant
In other news, Congressman-elect Mark "Appalachian Trail" Sanford settled with his ex-wife today so he will not have to appear in court tomorrow.
Way to go, South Carolina. The state where it's okay to use taxpayer funds to leave the country and cheat on your wife. It's okay If you're a Republican, that is.
By the way — I'd just like to say that anyone who is spreading around Charles Ramsey's rap-sheet is a shitheel of the highest order. I'm referring to one prominent CNN anchor in particular, and his name is Jake.