After Zombie Industries was asked to stop selling their bleeding Barack Obama target at the NRA's convention this weekend, others soon discovered that the same company also sells a target called "The Ex," meaning your ex girlfriend. You can shoot her and, if you land a hit, she will bleed.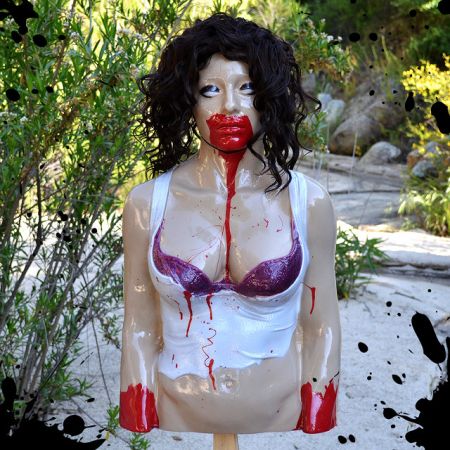 As Feministing points out, up to 40 percent of women who are murdered in the U.S. each year are murdered by their past or present boyfriends or husbands
Not to make light of it, because this is reprehensible, but Louie CK once touched on this subject and made a serious point about violence toward women.
Where are we going? To your death, statistically.