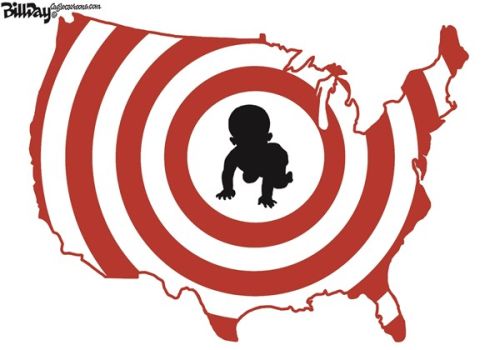 Artist – Bill Day
In other news, one of the Zimmerman trial jurors has landed themselves a book deal. Will any of the money go to the Martins? Probably not.
Also — if you're looking for a laugh, check this out.
The site includes a sample"'budget journal" for McDonalds' employees that offers a laughably inaccurate view of what it's like to budget on a minimum wage job. Not only does the budget leave a spot open for "second job," it also gives wholly unreasonable estimates for employees' costs: $20 a month for health care, $0 for heating, and $600 a month for rent.
$20 for healthcare? When did they start serving hallucinogenic drugs at McDonald's?