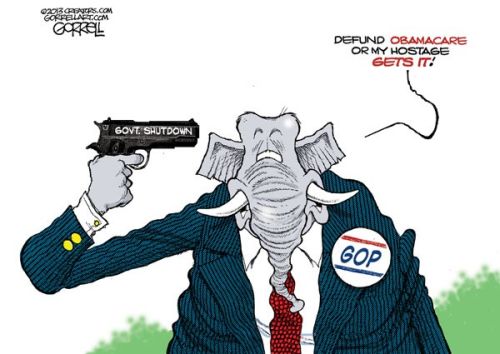 Artist – Bob Gorrell
In other news, two clinics that provide abortions are already facing closure as a result of the restrictions recently signed into law by Ohio Governor John Kasich.
One abortion clinic in Toledo, the Center for Choice, shut down in mid-June after failing to meet the new requirements. And a second Toledo-area clinic, Capital Care Women's Center, is now facing the same fate. After both clinics close, the fourth most populous city in Ohio won't have a single abortion provider.
It's a fiction.