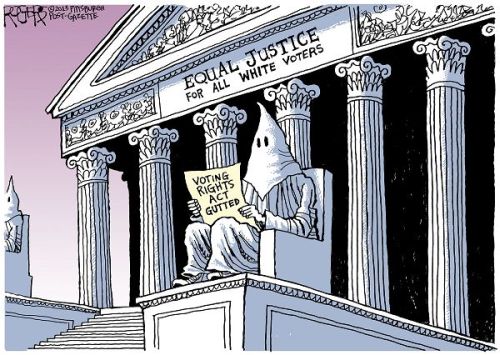 Artist – Rob Rogers
In other news, Americans are apparently attempting to take their loaded guns on planes more often today that they have in the recent past.
In the first six months of this year, Transportation Security Administration screeners found 894 guns on passengers or in their carry-on bags, a 30 percent increase over the same period last year.

The TSA set a record in May for the most guns seized in one week — 65 in all, 45 of them loaded and 15 with bullets in their chambers and ready to be fired.
This may be major news if the offenders were primarily dark-skinned males, but I have a hunch that they aren't.