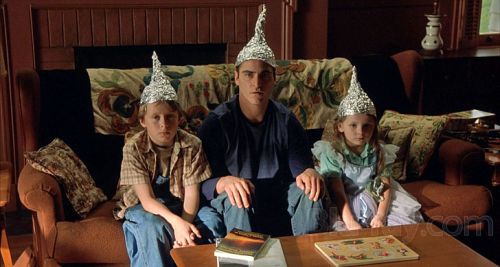 The president recently gave a speech at an Amazon facility. CEO and founder of Amazon Jeff Bezos just bought the Washington Post.
Connect the dots, people! It's a conspiracy. So says Breitbart editor and man-who-believes-Sesame-Street-is-turning-children-into-gay-socialists Ben Shapiro.
On August 5, The Washington Post announced Bezos, the founder and chief executive of Amazon, was purchasing the paper and affiliated publications for $250 million in cash. In response, Shapiro baselessly speculated that Obama's July 30 visit to an Amazon fulfillment center in Chattanooga, Tennessee — where he gave a speech focused on the need to raise the minimum wage and support middle-class Americans — was evidence that "the Post is now Bezos' latest political tool in a crony capitalist effort to work with the Obama administration"
I don't know about a conspiracy, but I find it comforting that Jeff Bezos, the new owner of the Washington Post, is considered to be an enemy by the esteemed fellows at Breitbart.