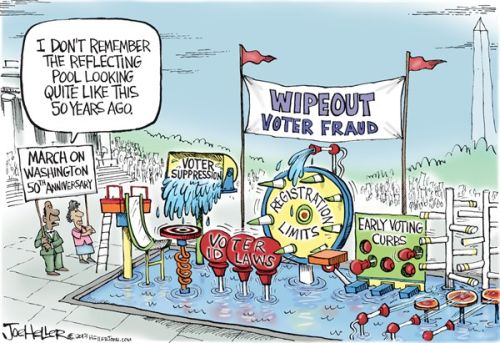 Artist – Joe Heller
In other news, the group of Republican lawmakers in New Mexico who were planning to sue a county clerk for obeying state orders to offer same-sex marriage licences may be forced to abandon their plans now that a second state judge has ordered another county clerk to begin offering licences.
Today two additional county clerks announced that they will begin issuing same-sex marriage licenses, bringing the total to four.
Programming note… forgive the light posting today. I'm having maintenance issues.