This cracked me up somethin' fierce.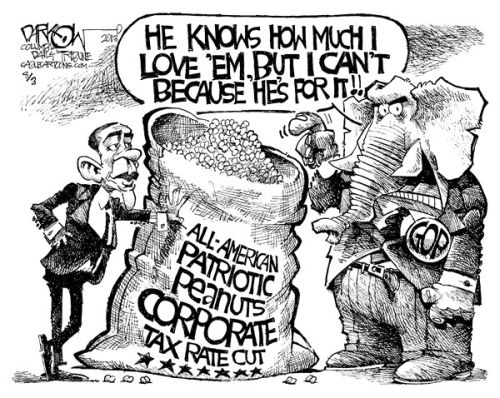 Artist – John Darkow
In other news, Nancy Mace announced today that she will challenge Senator Lindsey Graham during the 2014 Republican primary. According to Mace, Graham is not conservative enough. The guy who said we should torture the Boston bombers. The man who wants to bomb, bomb, bomb Iran by the end of the year. Not conservative enough.
Also — you may enjoy this epic George Clooney rant as much as I did. I think it's safe to say he is not a fan of hedge funds.