Edward Snowden, man of Liberty and Internet Freedom, afraid of losing access to a computer in prison, was granted asylum in Russia on the same day the country enacted it's own version SOPA according to The Washington Post.
Russia recently passed a law that will block any Web site aiding copyright infringement (which might be as simple as a user linking to a place where pirated material is available) if it doesn't respond within three days. Many Internet activists are calling it the "Russian SOPA" after the controversial anti-piracy legislation that failed in the United States after online outrage. It was enacted on Thursday, the same day Russia granted temporary asylum to Snowden.
This time last year, Russia also passed a 'won't someone think of the children' law that is, not-surprisingly, being used to censor political opponents.
Putin signed an Internet filtering law aimed at "protecting the children" from harmful content in July 2012. But Wired reported court decisions were extending the Single Register of banned sites created by that measure to include political speech by opponents of the Putin regime, and that Russia was relying on Deep Packet Inspection (DPI) to enforce the blacklist.
Russian politicians are currently considering whether to add swearing to the 'won't someone think of the children' blacklist which would block websites that don't censor swearing. Now watch your fuckin' mouth, or Edward may not be able to read this in the near future.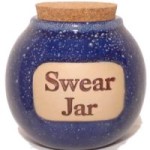 This is all very ironic and amusing given that, in The Guardian's debut profile of Edward Snowden, he claimed to be a proponent of the Electronic Frontier Foundation (EFF) and has denounced the United States' supposed policing of the internet.
With Snowden reportedly being offered a job at VKontakte (Russia's version of Facebook) how will he reconcile his stated beliefs with state law that may require censorship on VKontakte?
The first lawsuit challenging Russia's SOPA, which allows rights holders to have websites shut down, was hastily rejected Friday morning in Russia.