As Town Hall Season continues, Representative Ted Yoho (R-FL), who recently claimed that Obamacare is racist, told constituents at a town hall that we should consider defaulting on our debt because creditors won't mind.
I say, You know what, I know we need the money, and I'm gonna pay it, I'm just not paying you today, and we'll pay you with interest, but we need to do a major reset and look at us internally, and say we can't afford this …

… And so they say that would rock the market, capital would leave, the stock market would crash, interest rates would go up. I said, "Let me give you my feeling: Interest rates are gonna go up anyways. They went up the last time they raised the debt ceiling, interest rates went up … because we're not dealing with the problem. We're putting another Tylenol to the problem. And that's not [an ad] for Tylenol." So let's just address the problem, and I think if we address it, I think the creditors that we owe money to around the world would say, "you know what, they're getting their house in order." And I think our credit rating would do better, if we did that than face the mass [sic] program we've been up to … There are several of us that we're not raising the debt ceiling; don't ask us. We don't have a money problem, we have a spending problem.
If we default on our debt, our credit rating will go up! Creditors won't mind at all!
That's brilliant.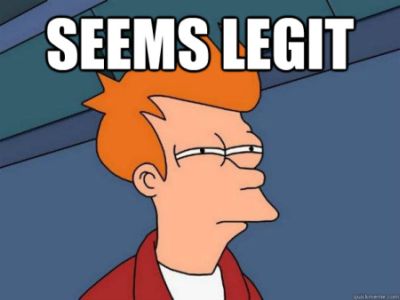 Just in case you slept through the last several years of Republican brinkmanship — defaulting on the national debt would have sweeping consequences. The national credit rating would plummet and borrowing costs would go up for nearly everyone as a result. There would be mass furloughs and disruption of essential services.