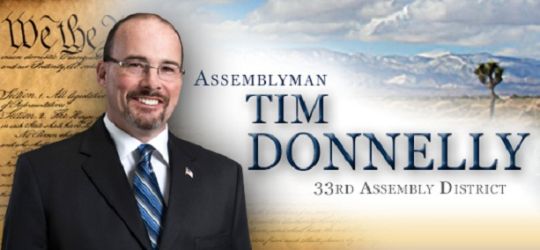 California Assemblyman Tim Donnelly (R) says he intends to pull his 13-year-old son out of public school after California passed a law last week allowing trans students to use the restroom and locker room that matches the gender with which they identify, the Associated Press reported Monday. [...]

California Gov. Jerry Brown (D) signed the bill into law Monday, which also allows students to choose whether they want to play boys' or girls' sports. The legislation makes California the first state to enact legal protections for transgender K-12 students.
Congratulations kid, your father is a lunatic bigot who is embarrassing you and your entire family.
If America is lucky, he and others in his position will not follow in their fathers' footsteps.