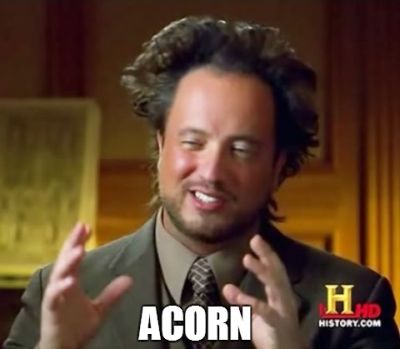 It's time to resurrect that dead horse and beat it some more.
via Media Matters
A September 24 New York Post story explored de Blasio's relationship with ACORN and Lewis, and quoted de Blasio saying that he is proud of his past work with her.

But most of the conservative media stories about their relationship bring up either the discredited O'Keefe videos or the accusations leveled against ACORN during the 2008 election. Birther and conspiracy website WND posted a story on September 16 with the headline, "NEW YORK CITY TO GET ACORN MAYOR?" [...]

And a September 26 article on National Review Online, headlined "The Mayor from ACORN," falsely claimed that O'Keefe's videos "revealed that [ACORN] employees were complicit in illegal activity" — and then later mentioned that investigations exonerated the employees.
If "The Mayor from ACORN" is the best they've got, de Blasio may have this thing all wrapped up.