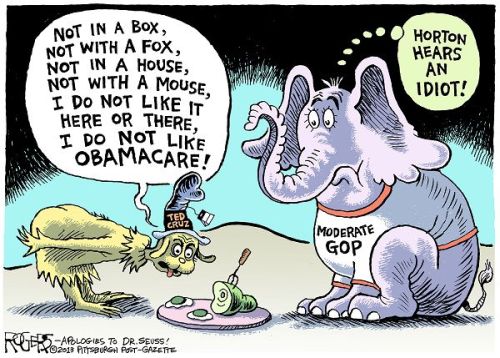 Artist – Rob Rogers
In other news, the long-awaited Intergovernmental Panel on Climate Change (IPCC) report has been released and it's not pretty. You may want to have a few drinks before you read it.
Meanwhile, the possibility of a government shutdown is now in the hands of the House of Representatives after the Senate voted to pass a continuing resolution before adjourning until Monday. A shutdown will occur Monday night if the House doesn't approve the Senate bill. Sweet dreams.
The good news is there are a lot of good games to watch this weekend. Where would America be without football?