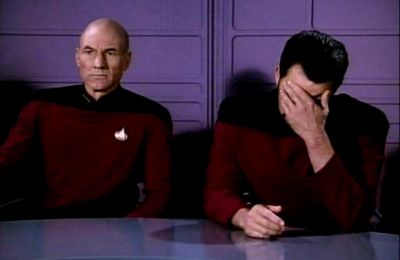 As water levels in Utah hit a 20-year low amid record drought, Utah Senator and government shutdown aficionado Mike Lee's primary concern is not how to repair the damage but rather the government telling people they can't water their rock gardens.
Currently, water reservoirs have reached a 20-year low as a drought rages on across the state.

Even so, the Beehive State's junior senator took aim Saturday at what he views as the real problem: not water shortages, but "oppressive" government regulations that make it slightly more difficult for people to use as much water as they want.

Appearing at the Conservative Political Action Conference (CPAC) outside St. Louis, Lee gave a lengthy speech against what he saw as government impinging on the rights of Americans. He lambasted the federal government for regulating "everything from how many grams of riboflavin are listed as being contained in your breakfast cereal to how many gallons of water your toilet can flush."
In hindsight, it should't be a surprise that Mike Lee was the first to begin seeking allies for a government shutdown in July of this year. After all, the federal government is regulating his riboflavin. Or something.
By the way, why is riboflavin in breakfast cereals regulated? So people who can't afford to eat eggs Benedict each morning can properly account for nutritional value. But, you know, fuck those people. Stupid poor people. And those kids who eat cereal every day? Get lost.
To be fair, Senator Mike Lee is clearly full of shit so I can understand why he would have a problem with low-flush toilets.