Among the many offensive things that showed up at yesterdays protest like Sarah Palin and the Oath Keepers, the confederate flag also made an appearance outside the White House where the first black president and his family live.
And here's Senator Ted Cruz (R-TX) being shadowed by the flag of the Oath Keepers.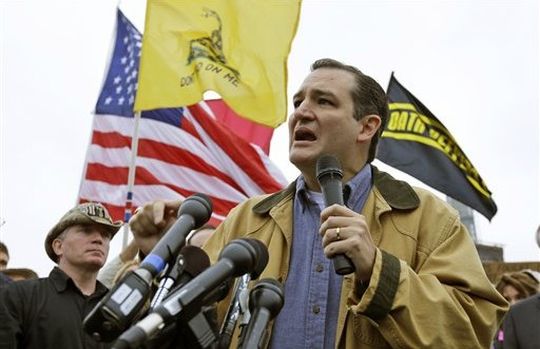 I hasten to remind you that the Oath Keepers are a right wing truther militia that believes they will be called upon to save the country from President Obama, the U.N, martial law, and one-world government. Glenn Greenwald recently promoted them for buying pro-Snowden ads.
I'd say there's evidence to suggest that they want that and are actively campaigning for it.