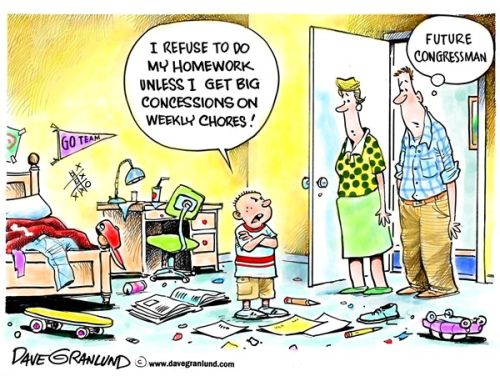 Artist – Dave Granlund
The Steve Lonegan campaign has fired campaign spokesman Rick Shaftan who said his opponent Newark Mayor Cory Booker is probably gay because he was polite to a stripper.
Because obviously a straight, dick-swinging real man would act like a street harasser and say rapey things.
"It was just weird. I mean, to me, you know, hey, if he said, 'Hey, you got really hot breasts man, I'd love to suck on them.' Then like, yeah, cool. But like, he didn't say that. It was like kind of like, I don't know, it was like what a gay guy would say to a stripper. It's the way he was talking to her. It's just like like there was no sexual interest at all. I don't know. To me, if I was single and you know like some stripper was tweeting me, I might take advantage of the perks of the office, you know?" -Rick Shaftan
He should have said that he'd love to suck her boobs, as real men would, but, like, he didn't say that so he must be gay. A straight man would take advantage of their position and score.
In other shocking news, Rick Shaftan is an old man, not 15.