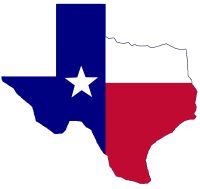 A ban on abortion after 20 weeks will go into effect today in the state of Texas, however a federal judge has struck down one very important provision of HB2.
From RH Reality Check
Less than a day before parts of Texas' new omnibus anti-choice law were set to go into effect, a federal judge has declared one part of the law to be unconstitutional, blocking a provision that requires abortion providers to secure admitting privileges at hospitals within 30 miles of where they perform abortion procedures. [...]

In a ruling released Monday afternoon, Judge Lee Yeakel concluded that the hospital admitting privileges requirement "lacks a rational basis and places an undue burden on a woman seeking an abortion."

"The court expresses grave reservations about allowing a hodge podge of diverse medical committees and boards to determine, based solely on admitting privileges, which physicians may perform abortions," wrote Yeakel.
The reason this is so important is because this provision was going to force a significant number of clinics that perform abortions to close because they aren't staffed by doctors with admitting privileges at local hospitals.
That is the intended design of this law and those like it other states. The intent is to force clinics to close by imposing nonsensical restrictions and technicalities on them.
According to Planned Parenthood, if this provision went into effect it would have forced at least one third of the state's clinics to stop providing services.
In blocking the law's admitting privileges requirement, today's court order protects access to safe and legal abortion services for women living in vast stretches of Texas—including areas surrounding Ft. Worth, Harlingen, Killeen, Lubbock, McAllen, and Waco—where one-third of the state's licensed health centers would have had to immediately halt providing abortions if that part of the law were allowed to take effect.
The bad news is that, in addition to the ban on abortion after 20 weeks, HB2 also places nonsensical restrictions on medication abortion. Restrictions that simply aren't supported by science.
This isn't game over, it's game on.