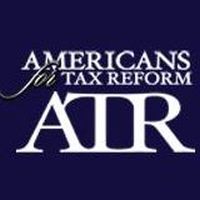 If you enjoy watching Republican infighting, you'll love this.
Even some Republicans are referring to other Republicans as "terrorists," though their reason for doing so may leave you shaking your head.
In an email reviewed by The Daily Beast and dated October 17, Ryan Ellis, the director of tax policy for Grover Norquist's Americans for Tax Reform, declared, "the Repeal Coalition was hijacked by Defund terrorists. They flew the plane in a new direction and assured us that x, y, and z would follow. Not only did they not follow, but in fact a, b, and c happened."
Why is Grover Norquist's point-man upset? Because he wants to repeal Obamacare in its entirety while others only want to defund it, not repeal it. As if it makes any real difference.
Ellis's recent rage-a-thon didn't stop at referring to his comrades in the Flying Monkey Caucus as terrorists.
In a recent tweet, he described Tea Party activists as "freakin retarded." A few hours later, he apologized for his choice of words, saying "I used language I shouldn't have."